"In some small way, we photographers are the guardians of our past"  Timothy O Sutherland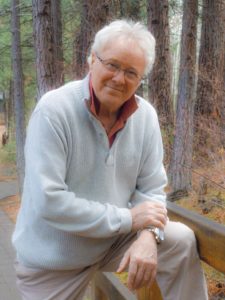 If I had to express my philosophy of Photography with someone, it would be that I try to express to the viewer in some way what I experienced at the moment of capture.
That is to capture a moment forever in time that may have moved me in some emotional way to want to share that particular experience with others. Whether watching a radiant sunset, cast long shadows, revelling hidden texture in the Grand Canyon, or the complete feeling of awe gazing upon the ruins of an ancient civilization.
To see the remains of powerful cultures that thrived perhaps a thousand years ago then vanished in less than a generation is a moving experience.
There is so much visual wonder in this world and so much opportunity to capture and share it, that a single lifetime could never be adequate to record but a small fraction of it.
The photographic career of Timothy O Sutherland documents a lifetime of the love of the Southwest. His images display a remarkable quality to capture the nuances of his Mentors and yet define a unique personal style.
Timothy O Sutherland learned his craft as a student of Ansel Adams at Yosemite California, Howard Bond and his good friend Hal Gould of The Camera Obscura Gallery in Denver Colorado, who has represented Tim since 1989. In 2003 he travelled to London and was inducted into the Royal Photographic Society. His newest book "A few of my favorite things" is available at his gallery.
Golden Turtle Press produced a calendar in 2000 of 12 of Tim's images, "Colorado and the West 2000" which sold out at Amazon.Com. and is now a collector's item.
A series of fine art posters published by Tim is available through the National Park Service Bookstores at such places as Mesa Verde and Canyon De Chelly and others.
Timothy O Sutherland was honored in 1994 when the U.S. Postal Service selected one of his images of Canyon De Chelly for the limited edition postage stamp cover. At the ceremony at the Canyon, he made an eloquent speech to the Navajo people and was honored by the elders for his sensitivity to their culture. He was subsequently asked to do a series of portraits of the Navajo elders and children, the first session of that magnitude since the photographs by Edward Curtis at the turn of the century. He framed and donated the entire collection to the Navajo people of Chinle, Arizona.
His photographic pursuits began during the 60's and 70's when he lived in Boulder, Colorado. But his life's experiences took him around the world culminating with a 6 year job as the Photography Professor at 2 Universities in Texas, which he claims as his best work yet, to be able to guide willing students through the maze of technicalities to the fine print.
His successful students are a testament to his talents as a teacher. Tim assembles a group of dedicated photographers every year and does a workshop in the canyon country visiting some of his favorite vistas. Students come away with unequaled instruction and "secret" viewpoints for their own portfolios.
His photographs are on display and owned by The White House, the National Geographic Society, the National Park Service and numerous collections around the world. Tim Currently resides in Bend, Oregon.
Tim founded and still owns and manage Bend Giclee and Bend Photo Printing in Bend, OR.
Bend Giclee and Bend Photo Printing deliver the highest quality archival art and photo printing services to artists, galleries, interior designers, private and corporate collectors, businesses and individuals all over the Continental United States.